What means sustainable deployment?
PDZ Uitzendbureau pays a lot of attention to the sustainable employability of our temporary workers. Temporary agency workers are sustainably employable if they:
For this it is important that the basis is in order. Because without good physical and mental health you cannot work properly. And if you have financial problems or a language deficiency, it is difficult to focus on your career and development. PDZ's sustainable employability specialists are committed to this!
We help temporary workers grow into a job that makes them happiest. This makes me proud and it makes me happy!

Roos Wijngaard, DI-specialist

Sustainable employability specialists
PDZ Uitzendbureau has a Sustainable Employability Specialist in the team at all branches. They help our temporary employees to remain productive, motivated and healthy at work, now and in the future. How do we do that? Through sincere attention, listening to what our temporary employees need and linking this to action. We also enter into discussions with clients to ensure a pleasant working environment with development opportunities. Sustainable employability is not only important for temporary employees, but certainly also for the client. Because a satisfied temporary employee performs better, is less sick and above all, is an ambassador for the organization.
How do you create a contagious employment climate? Pay attention to Sustainable Employability!

Kim Kulderij, projectadvisor DI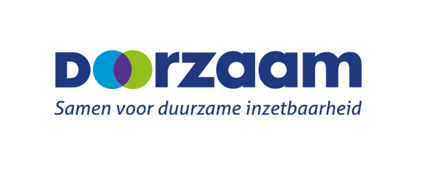 Doorzaam
PDZ works together with Doorzaam. Doorzaam, the fund of the temporary employment sector, has as its mission to stimulate the sustainable employability of temporary workers. Stimulating and promoting sustainable employability involves career, learning, development, health and finances.
With practical information, instruments, products, allowances and activities, Doorzaam supports temporary workers, temporary employment agencies and clients, so that they can work on the sustainable employability of temporary employees.
PDZ & lifelong development
Training is an important theme within sustainable employability. PDZ encourages temporary employees to continue to develop themselves throughout their lives. We do this by offering courses and training. But learning takes place not only at school, but also in the workplace. Continuing to develop can be done in many different ways. Think of learning digital skills, a language, specific professional knowledge or social skills. This is how you stay happy in your job, now and in the future.
Curious about what this means? PDZ candidates tell their story!