Local connecting
PDZ employment agency has a long history of strong links with the region. We know our clients and the area in which they work. PDZ employment agency operates in 14 sectors, including production, industry, logistics, administration and care. We have a flexible and proactive approach in which your processes are central. Personal contact is the key word here. We want to get to know your company, so that we can connect you with staff that suits your business.
We believe in the power of the local labor market. Does your company need local talent? Let's get to know you soon!
Learn from each other
We are convinced that room for growth and development is not only valuable for an employee, but also for you as an employer. That is why PDZ employment agency devotes a lot of attention to training, courses and the sustainable employability of temporary employees. This not only increases their chances on the job market, but also creates more pleasure in their work and a stronger bond with their job and their organization. And that in turn ensures proactive and motivated employees. This is how we get better from each other.  
Socially involved
Becoming better at each other starts in society and in the neighbourhood. PDZ Uitzendbureau is closely involved in social themes such as diversity, language skills and sustainable employability, to which we contribute with various initiatives.
PDZ Warranty system
PDZ employment agency will do everything in its power to select the right candidate for your company. This requires an extensive intake. On both hard and soft criteria. We do this efficiently and extremely carefully. 

As a matter of fact, we go quite far in this by just working a few shifts with them. Even at night, if necessary. When you know each other, you can offer hard guarantees. The PDZ agents can tell you all about it!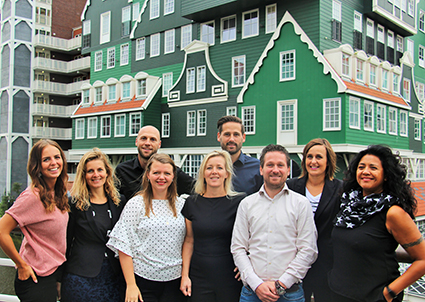 Part of STAN Partners
STAN Partners is organized into 6 operating companies, each with their own strengths in employment mediation and consists of PDZ employment agency, Teamflex personal services, Louter Recruitment, Loopbaan.nu, Flexcellens and STAN educations. As part of STAN Partners, PDZ employment agency benefits from broad coverage in the Netherlands and the expertise of a well-organised shared service centre. 
Get in touch with us
We would be happy to engage with you. Please contact our nearest office.
Of course you can also register a vacancy right away!